New Arrivals
We are adding new styles and prints WEEKLY. Our pieces are unique and produced in small quantities. Sizes and quantities are often limited. View all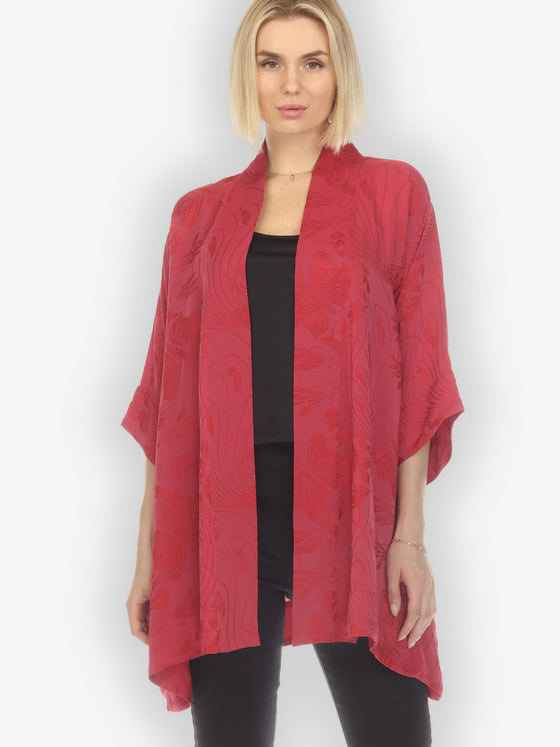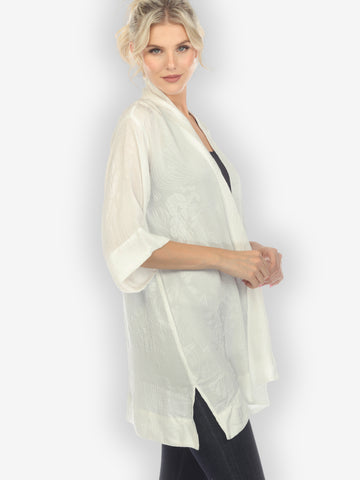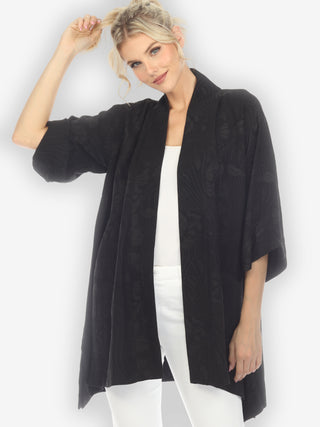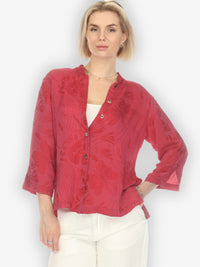 Essentials
in a breathable washable fabrics to go with any Citron top or duster.
Easy comfortable styles.
CHECK IT OUT
Testimonials
Dear Citron,
Thank you very much for your gift card, and also moving the Golden Love Butterfly blouse into the sale section. I ordered this fabulous blouse immediately.... Please know, that your designs and fabrics are exquisite, timeless, unique and outstanding! Also, after many washes, hardly no ironing the blouses look freshand new. Bye the way, I still wear some blouses, which I purchased 12 years ago. 
Thanks again, Sincerely,

Gilda, San Marcos TX, October 2023
Good morning,
I just wanted to thank you for approving the exchange.  I am SOOOO happy that Citron is alive and open for shopping.  I bought many many pieces in the past.  I have a passion for anything Japanese.  My closet and home reflect my love for their artwork.  I will be ordering more now that I know my correct size.
Hugs and have a blessed day. 

Jules Follett, Milwaukee Wisconsin, July 11, 2023
Your clothes just get better and better. I still have my rayon tops from the early 90s.

Gail Wright, Boulder Colorado, April 2023
Johnny Moran, Murrells Inlet, South Carolina. October 2022
I wish to thank you for my order that arrived today in Sydney Australia, swiftly dispatched, securely packaged and amazingly made it across the world so quickly and in time for summer. I am delighted with the three shirts and also wish to thank you also for the gift of the scarf which is just perfect. My regards,

Terry O'Brien, Maroubra New South Wales, AUS. October 2022
Just a note to rave about this piece. I have many Citron items, all beautiful. But this kimono is so exquisite I had to reach out and complement it. The color, the 4" hem, the fabric, this is a masterpiece! Please bring this to Ricki's attention along with my thanks.

Evangelyn Urbanek, MA. October 2022
I got compliments wherever I went in Hawaii....... Thanks so much.

Marilyn, Sacramento CA. April 2022
OMG what a beautiful piece (dragonfly duster)....Your pieces are so beautiful; half my closet is Citron! I have a piece that is probably 25 years old; slightly falling apart but I can't part with it!!

Renna Ulvang, San Bruno CA. April 16 2022
Check out this amazing shirt I got from @citronclothing. I have never been someone to wear Aloha shirts, but for this heat - nothing makes me feel cooler (physically and metaphorically) than this one!

Jorge Quintero | Brain Coach. August 2020
It isn't hyperbole to say that Citron clothes are wearable works of art!
Made primarily from silks, rayons, linens and cottons their clothes are known for their timeless fashion.
Buy Citron to enhance your individual style with elegant, unique wearable works of art inspired by many cultures around the world!
Thank Ricki Wolman for giving us Citron! We love it.

newmoonboutique *Brand Highlight Citron*, September 2021
Ricki, Thank you so much! I've been a fan of your clothing for years. I was an art history major in college studying Asian Art (many years ago) and I have been thrilled to find your designs in a limited number in Seattle and Portland. I hope you continue to create the beauty and quality in your garments for many years to come.
Thank you again.

Felicity, July 2021
About Citron
Citron was created in 1992 in Santa Monica, California, the brainchild of Ricki Wolman. Ricki began his fashion career in his hometown Cape Town, South Africa, before finally setting down roots in Los Angeles, California. Ricki pursues inspiration by traveling throughout the world, studying and gathering elements and techniques that form the basis of his unique design. From the influence of many different cultures past and present and a strong creative vision is borne the distinctive beauty of Citron.
Visit us at our Santa Monica Store